Global-Local Integration
We help you to strengthen the integration of growth markets.

Growth markets – China more than anything followed by India and a number of other emerging markets – are of increasing strategic importance for many international companies. This requires closer cooperation and more integration than ever, as:
their is more attention on implementing worldwide standards and practices in these markets.
building strong local market positions requires ever greater penetration and targeted innovation and marketing. This in turn needs connecting deep market understanding with the best worldwide development resources.
people employed in growth markets are now regularly involved in global change and innovation projects and are expected to contribute to new solutions.
A  worldwide "guidance system" consisting of a shared understanding of mission and a core of globally shared systems, standards, values and practices facilitates integration and  gives people everywhere orientation.
How can such a worldwide "core culture" be implemented in markets where the local culture seems to contradict some of its principles? And how can this contribute to increase local market agility?
We have been studying and researching the question of cultural integration for a long time and have carried out empirical research on the subject mainly in China and in India.
On this basis we have developed an approach to support our clients with such change and integration projects. It covers the organizational, the leadership and the collaborative aspects in a systematic way.

We work with leaders to increase their awareness and skills to shape, develop and nurture culture
We support the local leadership team to design change at the organizational level
We work with people at all levels to turn principles into concrete behaviours and improve collaboration
Within our core team we have substantial intercultural working, consulting and training experience for the BRIC countries and adjoining cultures. If required we can access intercultural expertise for over 60 countries through our network.
Claudia Müller
Founder of CIM Consulting
Lived & worked in Asia for 8 years
25 years China/India experience
more…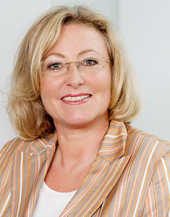 Sven Dinklage
Partner of CIM Consulting
Lives & works in Brasil
20 years Latin America experience
more…
Heike Pfitzner
Partner of CIM Consulting
Lives & works in Hamburg + Moscow
25 years Russia experience
more…